We are the best event planners in Orlando and Central Florida
If you have a big event coming up and aren't sure how to start planning, you might be in need of a professional event planner. Anything from decorations to catering can be handled by event planning companies who specialize in providing quality and organized events. With the help of an event planner, you can stress less and focus on your guests and the elements of fun that your event will hold.
About Us
At Orlando Event Planners, we're accustomed to planning events for large crowds, formal events, short deadlines, and much more. We take care of the logistics of planning a large event so you don't have to. Not sure where to get food catered from or for how many people? For questions like this, we take care of and redirect you to all of the answers. With our event planning services, we take the extra time to sit down with our clients and walk them through the steps and characteristics of a successful event. With detail in every corner of your event, you'll be the most-talked-about host in town!
Our services for event planning are tailored for every budget, type of event, deadline, and venue. We manage your expectations to ensure that you're delivered the best level of service imaginable so your event can run flawlessly. We're able to do this with the help of our team of professional event planners who have experience planning events of all types, from weddings to celebrations of life to kids' birthday parties. You name it, we can do it!
Due to the high volume of guests at corporate events, clients will often reach out to us for added assistance. We understand that it's difficult to find food an entire office will enjoy or a venue that can host even the international teams, so we've networked around the Orlando area and found the best partners for such services that we can recommend. We have working relationships with a number of event venues, restaurants, and catering services in the area so you won't be short of choice when planning your next corporate event.
If you're looking to plan a private party for a special occasion, we can offer up a number of themed party ideas that'll make your event a little more special. Private party services typically include finding décor, entertainment, food, and a venue that fits the desired setting that the host is looking for. If you have a particular budget for the private party in mind, we'd be more than happy to work with it, improvise, and compromise, in order to still deliver an exciting party.
"I needed help managing a corporate event I was put in charge of coordinating. I hired the help of Orlando Event Planners to help me out and they did that and much more! Not only are they super professional, but they're really friendly and know exactly what they're doing. Definitely the most professional event planners in Orlando!" – Craig H.
Social events are fantastic gatherings for friends, colleagues, and peers to meet outside of formalized settings. In the past, we've planned social events for schools, clubs, teams, and offices that want unique ways to bond through food and fun activities. While some clients may prefer to host their social events at formal meeting places, others may require larger settings for more guests, such as banquet halls, restaurant dining halls, or even entire businesses such as theaters, bowling alleys, and much more.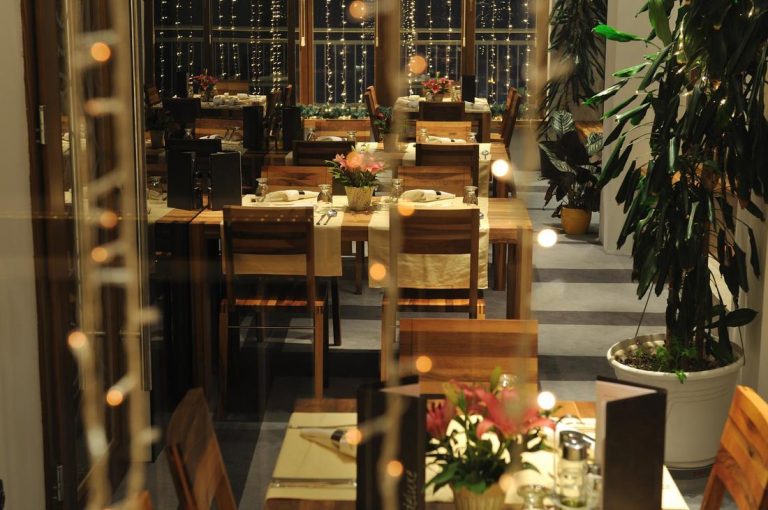 Have a cause that you'd like to raise money for? Fundraisers are a great way to get your friends, family, and community involved in your efforts. We help clients organize fundraisers for charity, schools, movements, or individuals. When guests attend fundraisers, they usually come to learn more about the cause they're donating to, so we work with clients to integrate their message into the activities that take place at the fundraiser.
"Our office wanted to give our retirees a retirement party that they could remember. It had to be a secret and Orlando Event Planners helped us maintain the secret. They turned our office space into a beautiful party space and organized every single detail. They really are the best party planners in the city!" – William Y.
Do you have an idea that's up and coming? Or are you just looking for a way to promote your new brand or product? Experiential events help you do this – they're interactive and allow audiences to see what your idea is all about. Through interactive promotions, your potential new clients have the opportunity to try out your new product, ask questions, or see it in action. We offer experiential events for those that want to take their ideas to the next level!
Formal meeting events are much more than desk and chair chats. For a formal meeting event, you may also need to host a sit-down dinner, entertainment, cocktail hour, and much more. While these types of events are very specialized, they aren't exempt from our list of expertise. With high profile meetings, we understand that extra attention should be paid to the details, so we go beyond standard event planning measures to ensure that your meeting is complete with precision.
"I was looking for a party planner in the Orlando area to help give my grandfather an exciting 80th birthday. We found Orlando Event Planners and they brought so many ideas for the party that I hadn't even thought of. They were so friendly and helped me pull off a great event – thanks Orlando Event Planners!" – Beverly R.
If you have an upcoming event that you think could benefit from our services, we encourage you to get in contact with us as soon as possible via the contact form above.